About Us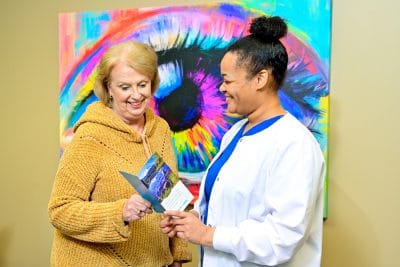 The Clinical Trials Center at Total Eye Care, PA is the Mid-South's premier clinic for ophthalmology and optometry research trials.   For over 40 years, our physicians have conducted studies which have led to the FDA approval of numerous prescription and over-the-counter treatments for various ocular conditions.   As a result, we have been able to improve the lives of people with ocular diseases.   Our team has also conducted trials for many devices that have led to enhanced treatments for dry eye disease, glaucoma, allergy and cataracts.
Our excellent team of medical professionals are assisted by a well-experienced staff of clinical coordinators and other supporting clinicians. We take pride in giving our patients the best experience possible while participating in our ongoing clinical trials.
In total, our center has participated in over 300 clinical trials and we offer free screenings for dry eye and glaucoma as a service to our community.